Become a
volunteer
Call for Joint Futures Conference Volunteers
Joint Futures is inspired by the pressing needs of our profession to become more mature, inclusive & business-minded. We aim to view design holistically through different lenses. All of us strongly strive to create a community and a safe space to learn, get inspired, meet like-minded people, and gather actionable insights to create change in your own teams.
‍
By joining as a volunteer, you will become an important member of our organizing team. With a variety of activities taking place throughout the three days, volunteers will have the ability to hear, see and experience the best that this conference has to offer.
‍
Volunteer Benefits
- Attendance to the 2-day conference program & one of the six workshops (Sept 3-5)
- Access to event sessions upon completion of your shift or as time allows
- Opportunity to network with key speakers, members of the community & partners
- Coffee, lunch, snacks included
- Joining to the conference's afterparty (on premise)
- Conference goodies
- Part of a meaningful and proactive community of design enthusiasts and volunteers.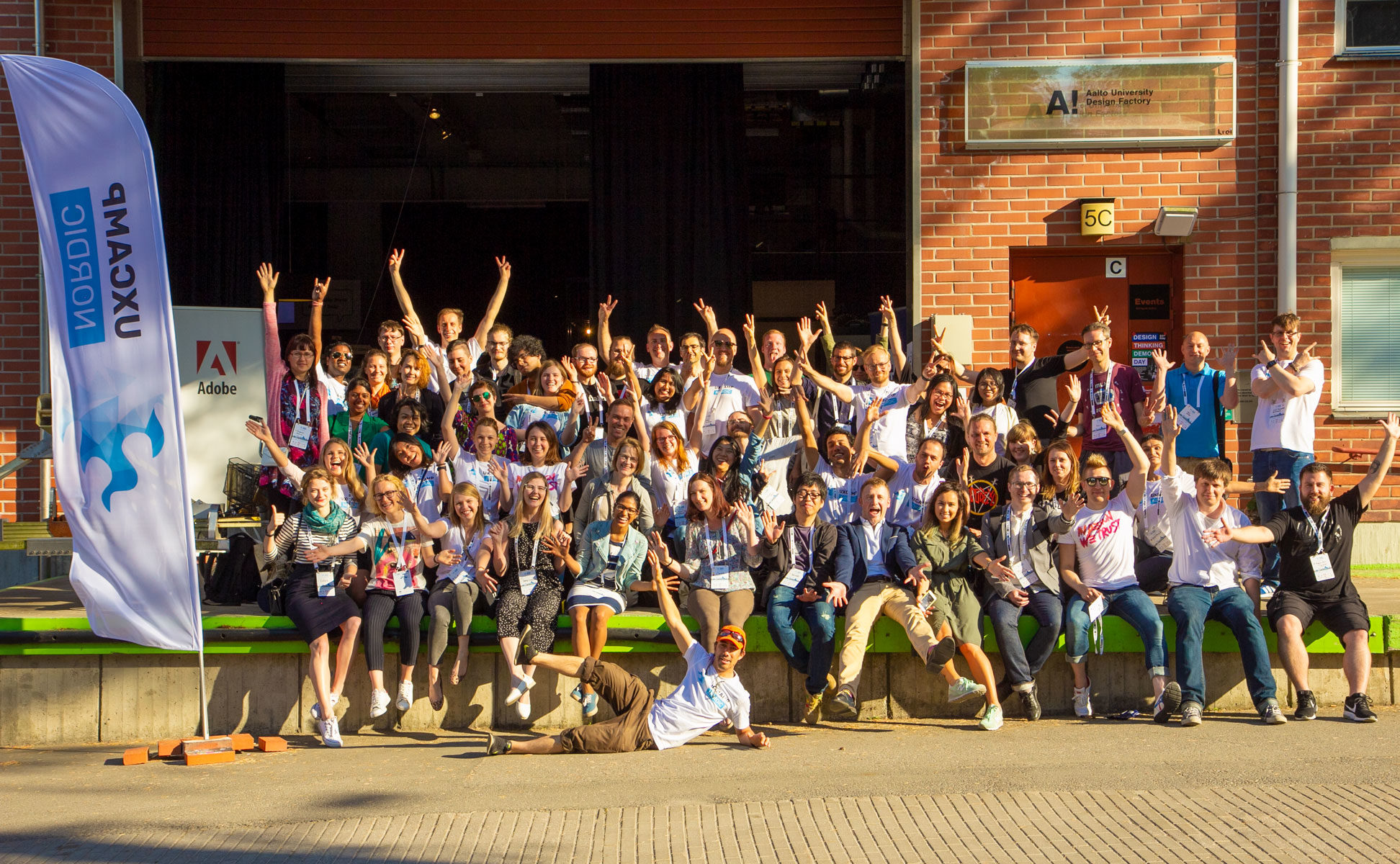 Volunteer Requirements 
- Availability from Sept 3-5, 2019 (Kindly note that volunteers with availability on all 3 days will be prioritized)
- Ability to begin your day onsite at 7 a.m. and work between five to seven hours each day. (Volunteers are typically scheduled to work in 2.5 hour increments with (onsite) time-off between shifts)
- Flexibility and working well with others; be a team player!
- Completion of our Joint futures volunteer application (see below)

Special Note: Please note, Joint Futures cannot cover your travel and/or accommodation expenses. If you require a visa to enter Finland, please be prepared to provide proof of fulfilment by August 10th.
‍
Volunteering Areas / Opportunities
- Speaker and stage management
- Sponsor management
- Registration support
- Venue guide
- Joint Futures Info
- Venue setup
- Workshop support
- Social Media

Volunteer Application Process
‍The deadline for submission of your volunteer application is July 31, 2019.

Please note that we will review all applications after the closing date and will get back to you if we believe you have fulfilled all requirements.

Once you have confirmed your availability to volunteer, we will discuss with you your various tasks and responsibilities.